Launceston Accommodation Search
For Cheap, Luxury or Discount Hotels around Launceston
Best Accommodation in and Around Launceston, Tasmania
Launceston, the second-largest city in Tasmania, Australia, is a charming and picturesque destination known for its historic architecture, thriving arts scene, and outstanding natural beauty. Whether you're planning a romantic getaway, a family vacation, or a solo adventure, finding the perfect accommodation can play a pivotal role in your overall experience. Here are some of the best options in and around Launceston:
1. Peppers Silo Hotel: This modern and trendy hotel is housed in a historic grain silo complex and boasts stunning vistas of the Tamar River Basin. The rooms are spacious and elegantly designed, with luxurious amenities like king-sized beds, rain showers, and Nespresso machines. You can also dine at the hotel's gourmet restaurant, Grain of the Silos, which serves up fresh local produce and delicious cocktails.
2. The Sebel Launceston: This upscale hotel is located in the heart of the city, close to popular attractions like City Park and the Queen Victoria Museum and Art Gallery. The rooms are sophisticated and comfortable, with plush bedding, flat-screen TVs, and kitchenettes. The hotel also has an on-site gym and sauna for guests to enjoy.
3. Quest Launceston: This stylish and modern apartment hotel is ideal for those who want a little more space and privacy. The apartments range from studio to two-bedroom configurations and feature full kitchens, laundry facilities, and living areas. The hotel is conveniently located near the Launceston CBD and has free Wi-Fi and on-site parking.
4. Quamby Estate: If you're looking for a more rural and tranquil retreat, Quamby Estate is a great option. This historic homestead is set among beautiful gardens and rolling hills, just a short drive from Launceston. The rooms are spacious and elegant, with antique furnishings and modern amenities. The estate also has an award-winning restaurant and bar, as well as a golf course and spa facilities.
5. Country Club Tasmania: This sprawling complex is located on the outskirts of Launceston and offers a range of accommodation options, from hotel rooms to villas and suites. The property features a casino, a golf course, several restaurants, and a spa. The rooms are comfortable and well-appointed, with views of the countryside or the golf course.
No matter what type of accommodation you prefer, Launceston has something to suit your needs and budget. From trendy hotels to cozy B&Bs and rustic retreats, you'll find plenty of options to choose from in this charming Tasmanian city.
This is the worlds leading discount accommodation cross search engine

save up to 80%


This is the same set of services most travel agents use, Free to bookmark and share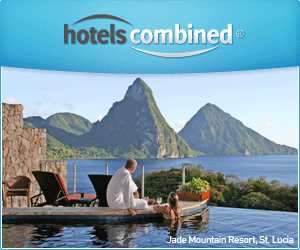 This is the site for Launceston Tasmania . Are you searching in the right Australian Region?
MOVE PORTAL